OUR TEAM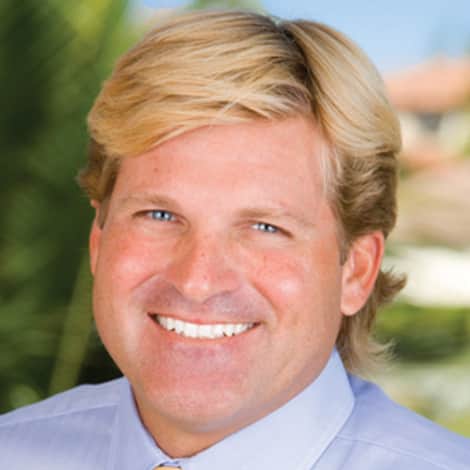 MICHAEL G. LAWLER | PREMIER SOTHEBY'S INTERNATIONAL REALTY
With nearly 30 years of real estate industry experience, Michael Lawler has focused his expertise on luxury residential properties in coastal communities throughout the Southwest Florida area. His strong knowledge of local market conditions, cutting-edge marketing strategies and established network have resulted in the successful sale of many of the area's most desired waterfront estates. He currently ranks among the top 50 residential real estate brokers in the United States, per the REAL Trends 2016 report of brokers by sales volume.

Born at Lockbourne Air Force Base in Columbus, Ohio, Michael's family later moved to Rochester, New York, where the foundation for what would become a successful real estate career was laid. It was here, in the Finger Lakes area, which his passion for the waterfront lifestyle began. Upon visiting Naples in the 1990s, he and his family decided to make this idyllic beach town their home. An avid boater and beachgoer, Michael has specialized in the Southwest Florida lifestyle ever since.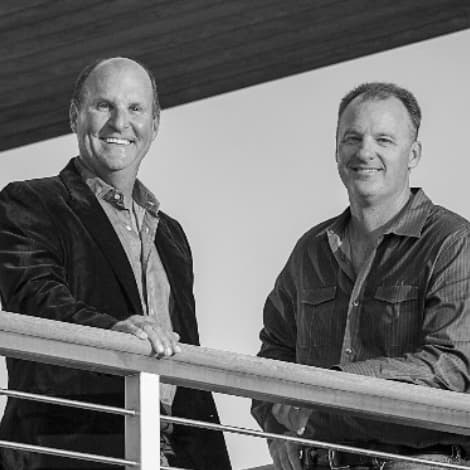 RANDALL STOFFT & JOHN COONEY
Randall Stofft is the President and Founder of Randall Stofft Architects in Delray Beach, Florida and a partner of Stofft Cooney Architects in Naples, Florida; Stofft and John Cooney have both accumulated a reputation for exemplary, award-winning architecture that is best described as the brilliant blend of form and vision, style and structure.

Throughout their 30+ year careers, both firms have been honored with a range of projects including intimate high-end residences to substantial estates, mixed-use buildings, luxury resort properties, commercial projects and extraordinary gated communities. Stofft and Cooney have amassed a portfolio of awe‐inspiring architecture throughout the United States, the Caribbean, Europe and select locales of the world. With Randall at the helm to ensure that each project is as extraordinary as it is original, clients are assured personal attention combined with an individualized celebration of the architectural design experience.

Their scope of work encompasses all genres to reveal influences from diverse styles from the course of history including Modern, Classical Tropical, Old Florida Revisionist, Mediterranean, Bermuda and West Indies. Both partners have earned countless awards, honors and respect within the industry.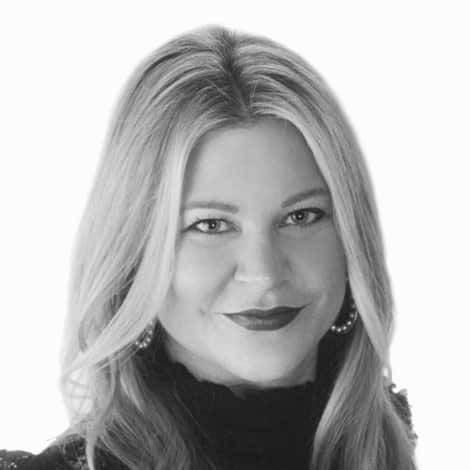 RENÉE GADDIS INTERIORS
Renée Gaddis Interiors is a full scope interior design studio specializing in luxury residential and boutique commercial interiors. Whether the project is new construction, remodel or purely decorative, Renée Gaddis Interiors translates client's ideas into a unique design that is captivating, comfortable and functional. Renée Gaddis Interiors has been recognized as one of the top interior design firms in Naples and the Southeastern United States by receiving top awards and accolades.  They have been published in numerous local and national magazines including Architectural Digest.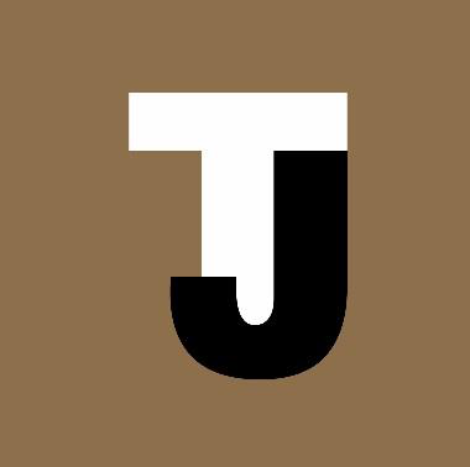 T. JERULLE CONSTRUCTION

T. Jerulle Construction is a full-service construction company consisting of a team of professionals providing a personalized approach to construction and development. With over 90 years of combined experience in luxury residential, high-rise condominium, class "A" office and retail construction, the T. Jerulle Construction team is considered to be the best in Southwest Florida. With integrity, unwavering commitment to quality andattention to detail has earned T. Jerulle Construction a well-deserved, world-class reputation ¾ a reputation that is supported by high-marks from numerous trade awards, clients and repeat clients. The T. Jerulle Construction team has transformed custom houses into personalized luxury homes, forged commercial and retail developments into destination spots and accomplished mixed-use and multi-family residences that clients all across the country have admired. T. Jerulle Construction's expertise is derived from its quality construction practices and use of current technology. From Marco Island to Downtown Naples, Bonita Beach to Fort Myers, T. Jerulle Construction has constructed some of the area's most memorable buildings; a building is more than just a place to live, work, and play; it is a vision, a statement, and a symbol of place in the community.
Home and community information, including pricing, included features, terms, availability and amenities, are subject to change, prior to sale or withdrawal at any time without notice or obligation. Drawings, photographs, renderings, video, scale models, square footages, floor plans, elevations, features, colors, and sizes are approximate for presentation purposes only and may vary from the homes as built. 

Home prices refer to the base price of the house and do not include options or premiums, unless otherwise indicated for a specific home. Nothing on our website should be construed as legal, accounting or tax advice.
MORE INFORMATION
ALL UNITS SOLD OUT! - Please contact us for more properties like 505 Fifth Avenue.
Thank you! Your submission has been received!
Oops! Something went wrong while submitting the form